The city of Kaštela lies in the coast of the Kaštela bay under the Kozjak Mountain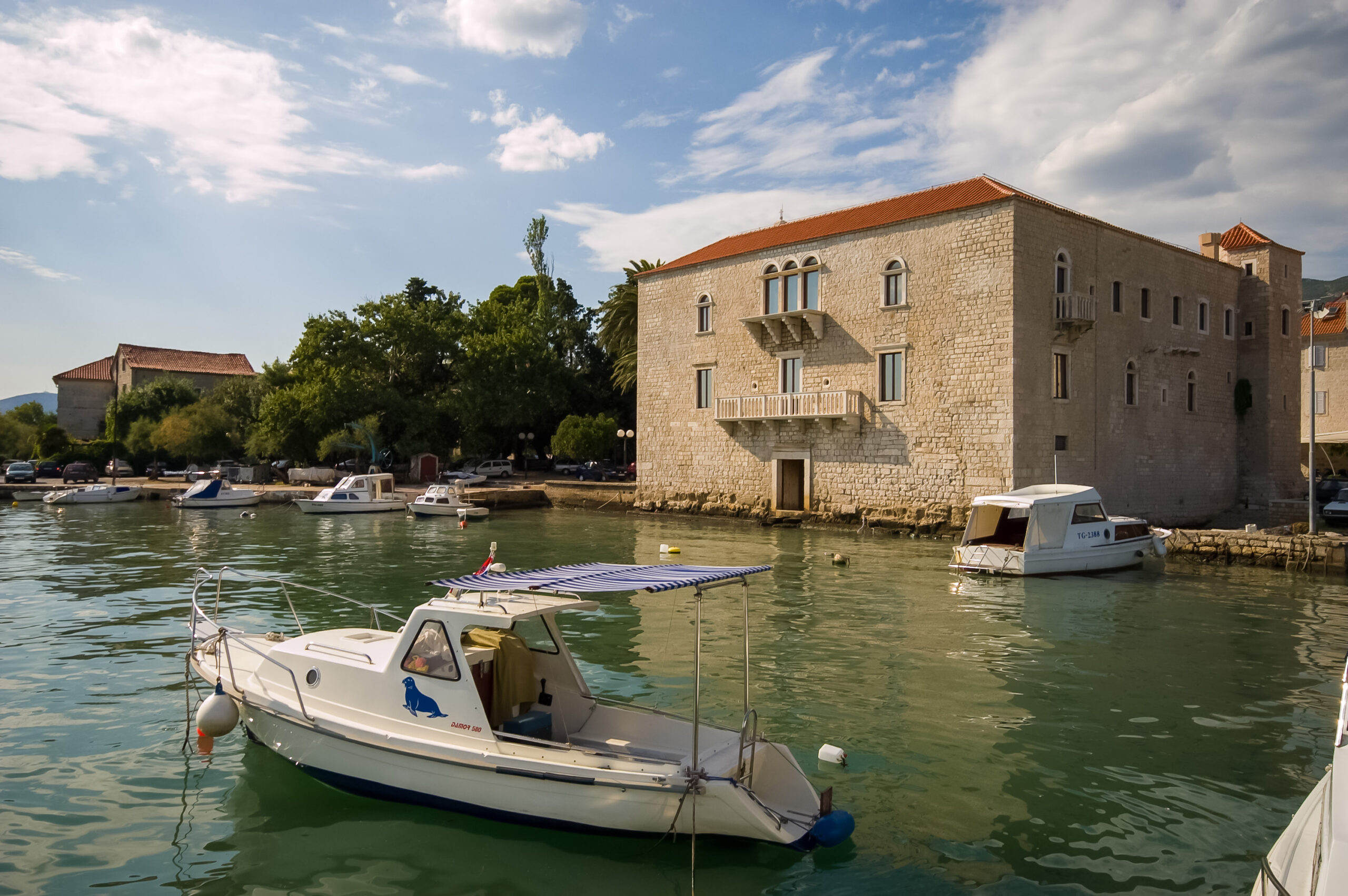 The city of Kaštela lies in the coast of the Kaštela bay under the Kozjak Mountain. With the city of Solin and the cities of Trogir and Split – both on the UNESCO list of protected patrimony makes them an urban complex. Although the area of Kaštela is indisputably a rich archeological site with remains dating back through history – since prehistory to the ancient Greek, Roman and Croatian times – Kaštela is mostly renowned for its fortifications – the castles (Kaštela). Urban settlements Kaštel Štafilić, Kaštel Novi, Kaštel Stari, Kaštel Lukšić, Kaštel Kambelovac, Kaštel Gomilica and Kaštel Sučurac were built at the end of 15th and during the 16 century as a sequence of fortifications – castles, as well as villages surrounded by massive walls that today form the city of Kaštela.
We invite you to take a walking tour at the promenades thru Kaštela and old town central areas that are often praised for their particularly interesting architecture of castles and churches.
All the fortifications and churches are open for public viewing and can be visited, but it is to be mentioned as extraordinary sightseeing spot the little church of Virgin Stomoria, the Biblical garden in Kaštel Novi, the Botanical garden and the Museum of the city of Kaštela in Kaštel Lukšić. The permanent exhibition of the museum is the testimony praising the history of our town. Cultural and entertainment shows (exhibitions, concerts, fishermen's parties), diverse sportive and recreational possibilities (tennis, sailing, hiking, …), as well as parties on the terraces of the taverns accompanied by homemade food specialties, make Kaštela an interesting place for everyone.
In addition, excellent traffic connections (Split Airport – Kaštela, highway, railroad) shall enable an extremely fast arrival to all chance travelers passing by our town.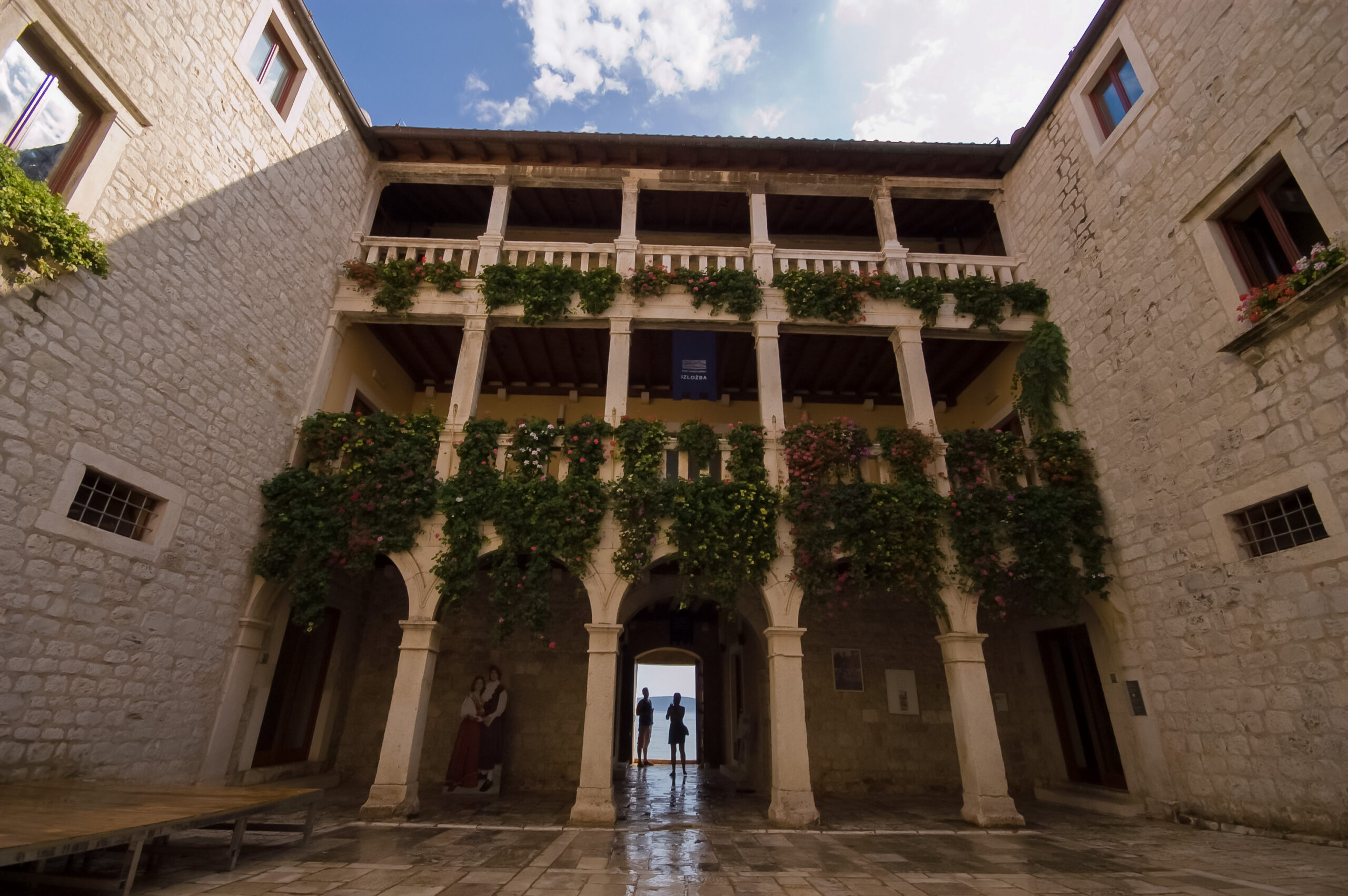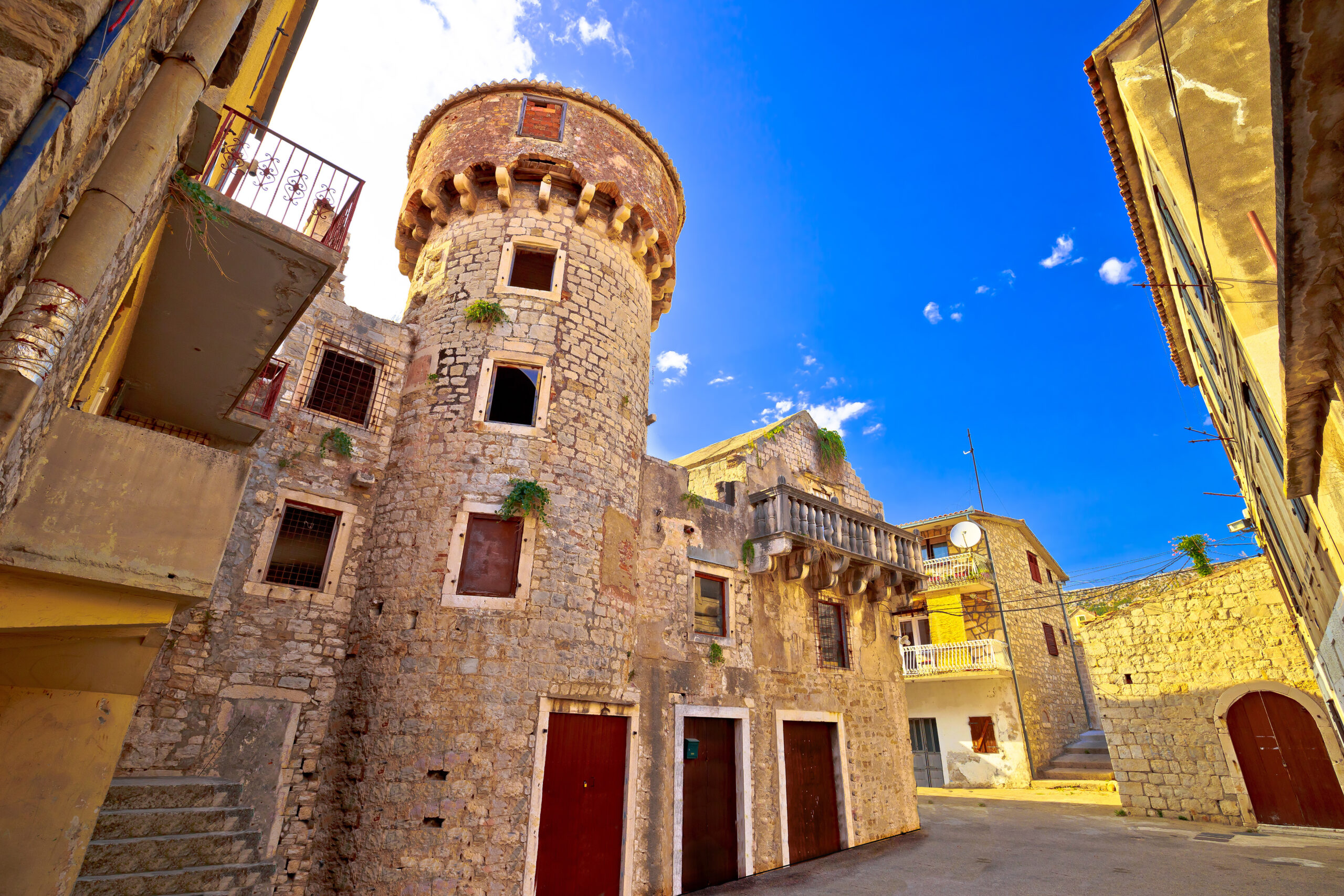 The natural beach resort can be reached within two minutes from house, an excellent restaurant in five and the town center in ten minutes by walking.
The beach which is 100 meters away from the house is marked by water of excellent quality, with natural shade from the sunshine during the day due to nearby trees. There is a 15 km long path specifically aimed for riding and walking along the coast.
All seven little historical cities with medieval castles can be seen either by walking or riding.